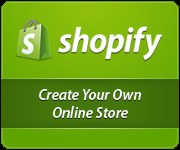 Shopify + RMSify Integration

You don't need any technical or design experience to easily create a beautiful online store fully integrated with Microsoft RMS.

Choose a stylish ecommerce website design, easily customize your online store, sync all or selected products in RMS, and you're pretty much ready to accept payments.

Step 1) Sign-up for a free trial of Shopify, plus Step 2) sign-up for a free trial of RMSify from Shopify's App Store (Resources). Shopify powers your shopping cart system while RMSify syncs your cart with RMS including order entry processing in POS.

Shopify + RMSify offers a scalable solution with no upfront costs.
CLICK HERE for more info and free trials of Shopify plus RMSify.