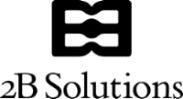 Mobile Handheld Software

2B-Inventory is designed for retail businesses of all sizes who want the flexibility of using a hand-held mobile device with barcode scanner to manage inventory. Modules include Item Lookup, Receiving, Physical Count, Orders, and Purchase Orders. Manage inventory, customers, and suppliers from one easy-to-use mobile application.
This softtware module provides functions listed only when paired with suitable handheld device.

Click here for more info. Click here to view a short demo.